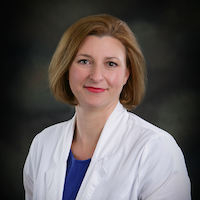 Dr. Dillon specializes in the diagnosis and treatment of hearing, balance and related disorders, with an emphasis on audiologic rehabilitation. She has been a guest speaker for many local organizations and frequently presents educational lectures on hearing loss and hearing instrument technologies in Northwest Arkansas. Dr. Dillon has been practicing audiology since 2005 and joined the staff at Blue Wave Hearing Centers in 2008. She, her husband and their two children are proud to be residents of beautiful Bella Vista, Arkansas.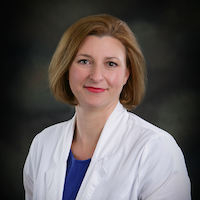 Latest posts by Dr. Molly Dillon (see all)
We're pretty proud of Megan Bruce. She's our fourth-year audiology doctoral student who joined Blue Wave Hearing Center for a 12-month residency last spring and has been making a difference ever since! She brings a passion for the instant and life-changing impact hearing help can make, and we couldn't be happier to have her.
Learn more about Meghan's exciting background and love of all things audiology in the Northwest Arkansas Democrat-Gazette's recent profile. Read the story.