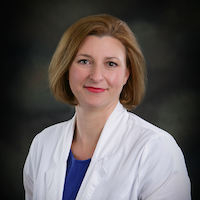 Latest posts by Dr. Molly Dillon (see all)
Bella Vista Hearing Center has long been recognized as our area's premier provider of quality hearing care, but the practice was further honored on September 20, 2014, when it was selected for the AudigyCertified™ Outstanding Practice Achievement Award at a national conference of independent hearing care providers in Las Vegas.
Bella Vista Hearing Center was recognized at the 2014 Audigy Group Team Summit at the Cosmopolitan of Las Vegas for delivering exceptional service to patients by providing comprehensive hearing care and support to people who struggle daily with hearing loss. Better communication and engagement with our community can provide incredible improvements in quality of life for people with hearing difficulties, and Bella Vista Hearing Center's commitment to this mission makes these improvements a reality for thousands of people.
"We were thrilled to be recognized among our peers in the independent audiology community for our growth and quality service," says Molly Dillon, owner of Bella Vista Hearing Center. "BVHC helps hundreds of people each year connect with their loved ones and stay engaged with the world around them while dealing with the difficulty of hearing loss. It is extraordinarily important work, and we are proud of our patients and our team every day for their accomplishments in bringing this transformation to more and more people."
"Bella Vista Hearing Center has consistently demonstrated exceptional dedication to their patients and to the nationwide community of audiologists who are constantly seeking to improve hearing care," says Brandon Dawson, founder and CEO of Audigy Group. "We have known of Bella Vista Hearing Center's work for years, and we have watched them grow into one of the premier hearing care practices in the country. Audigy Group members from across the nation are proud of their achievements and look forward to many more years of learning about their innovative, successful approaches to delivering effective hearing care that changes people's lives."