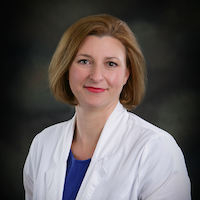 Latest posts by Dr. Molly Dillon
(see all)
Treating your hearing aids with proper care and maintenance supports the longevity of your device. Hearing aids are highly durable devices but they can be impacted by daily wear and tear. Because they are worn every day and all throughout the day, it is important to take measures to minimize the impact of daily wear and tear. This helps your hearing aids work optimally and for a long period of time. Hearing aids typically last 5 – 7 years and with thorough care and maintenance, you can help them last as long as possible. 
Establish a nightly cleaning routine.

One of the most important ways you can take care of your hearing aids is to clean them every night. You are exposed to various natural elements that can accumulate in the ears including: earwax, moisture, sweat, dust etc. This can also gather on your hearing aid and damage the electrical components of your device, causing various issues. So it is incredibly important to thoroughly remove these substances to prevent this kind of damage. The best way to do this is by establishing a cleaning routine that you can easily carry out when you remove your hearing aids before sleeping. Best tips to clean your device include: 
Use a soft and dry cloth to remove any substances. Thoroughly wipe down your device. Avoid using alcohol or other cleaning agents. 

Be sure to check all areas, remove anything that has collected on the microphone or around the compartment for the battery. You can use a hearing aid brush or pick to get into the smaller nooks and crannies of your device. 

Effectively wipe down the battery compartment and leave it open to dry out your device. 

If you have a behind-the-ear (BTE) hearing aid, make sure you detach the earpiece and small tube. Wash these components with warm water once a week and leave them out to dry overnight. 
Cleaning your device every night is a great way ensure that substances are not 
accumulating on your hearing aids, preventing potential damage. 
Keep your hearing aids dry.

Moisture exposure can significantly damage hearing aids. People are regularly exposed to moisture through the rain, sweating, swimming, humidity etc. Moisture can damage electrical components of your device and cause short-circuiting issues. It is important to protect your hearing aids from moisture by keeping them as dry as possible. Ways you can do this include: 

Removing your hearing aids before engaging in any water related activity (showering, swimming, sitting in a hot tub or sauna etc.). 

Avoid placing your hearing aid in the bathroom due to higher levels of humidity. 

Store your hearing aid in a dry location that is room temperature. We recommend your bedroom so that you can easily access them when needed. 

Clean your device right away if they do get wet or are exposed to humidity. 

You can also use a dehumidifier which dries your hearing aid overnight. 

Have hearing aids regularly serviced.

Another great way to best maintain your device is by getting your hearing regularly serviced. Be sure to check in with your hearing healthcare provider to learn about the maintenance services they offer. Getting your device professionally inspected and cleaned is a helpful way to ensure they are working optimally. This also allows a hearing aid specialist to evaluate your device and assess for any damage or repairs that may need to happen. Additionally, they can run service tests which assess how well your hearing aid is meeting your needs. 

Know when to seek repairs.

It is common for your hearing aid to need repairs over time. It is important to be able to recognize when your device needs to be professionally repaired so that damage can be addressed and fixed as soon as possible. A

few signs that indicate your hearing aid may need to be professionally repaired includes: 
You spot physical damage like a crack, break, hole etc. on your device. 

Your batteries run out quickly and you are having to replace them constantly. 
There are feedback issues while wearing your hearing aids. 
Be sure to check-in with your hearing healthcare provider to see if they provide in-house repairs. This makes it convenient to have your hearing aid inspected and fixed. 
These tips can extend the life and durability of your hearing aid which is an important investment in your overall health and wellness. Contact us to learn more!