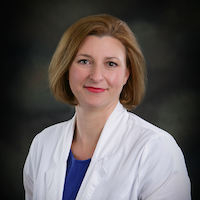 Latest posts by Dr. Molly Dillon
(see all)
Have you been struggling to be as social as you used to be? Has social distancing made you feel less connected to friends and loved ones? 
Entering retirement, losing a partner, or dealing with hearing loss can make it more difficult to be social, and this hurts the overall health and well-being of seniors. With social distancing that has come with recent events, older Americans may find it even more challenging to remain socially active and may experience social alienation, anxiety, and even depression.
Social contact has a variety of benefits, and older Americans will experience a higher quality of life by being social.
Why is it more important for seniors to be social?
Specific life changes affect older adults as they age, which can be emotionally and physically demanding. 
Such changes include:
Diminished physical mobility

Family members leaving the household

The loss of contact with co-workers due to retirement

Assorted medical problems (medicines, procedures, etc.)
These experiences can cause you to need somebody else's help and reduce your sense of independence. Also, they require significant adjustments to the ways you lived. You may find yourself with more time, no schedule or routine, and the same way you can not get around.
Such a drastic change can be overwhelming and stressful to navigate. It's difficult to understand your new reality and develop new ways of living and can trigger loneliness, depression, and isolation. Getting socially active will help significantly with these changes in life and reduce the stress and anxiety of having to figure out everything by yourself. You should rely on getting others and experiences that bring you joy will help you navigate your new circumstances more easily.
How to stay social in lockdown
To compound the life changes associated with growing older, we have this pandemic to contend with. This lack of in-person human interaction can cause stress and isolation as the novel coronavirus keeps most of us home. 
Fortunately, we don't have to isolate ourselves or ignore relationships to stop the coronavirus spread. And it is more important than ever to preserve social ties.
Here are some ways  to stay linked during social distance:
#1: Connect digitally
Although technology has been blamed for preventing social interaction, it can also help create community during social distancing and avoid feelings of loneliness.
Millions of people rely on social media sites like Facebook, Instagram, and Twitter to connect with people across the globe. The channels can be constructive ways of keeping in touch with friends and family members and making new friends based on shared interests. 
Going digital unleashes unlimited chances to stay in touch. Here are a few:
Begin the day with friends and coffee

Have a virtual movie night

Host or join a quiz with your friends

Read a bedtime story to grandkids.
#2: Make a phone call
It might seem old school, but a simple phone call can still work wonders. 
Just hearing the voice of another will suffice to raise both of your spirits. Asking someone how they do can also be all it takes to be honest about feeling lonely and isolated. 
#3: Write a letter
With a good old-fashioned handwritten letter or card, you don't need any expensive computer equipment. It might not be instant contact, but it can be a charming way of letting people know you 're thinking about them. Who doesn't enjoy getting a letter that isn't a bill?
Staying social with hearing loss
Participating in a casual conversation becomes exhausting with hearing loss. Even when you're in a Zoom call in a quiet room, your brain has to work hard to fill in the blanks. Hearing loss can sneak in on anyone as it progresses over time and leads to depression, stress, and anxiety.
If you approach 65 and have not tested your hearing, it is best not to allow hearing loss to begin to affect your ability to live life to the fullest. 
That's why we recommend regular hearing tests. We often use hearing aids to help improve the hearing of our patients. These can intensify the sounds around you so that conversations can be understood much better. Stay connected, stay social, and maintain healthy hearing by contacting us today!