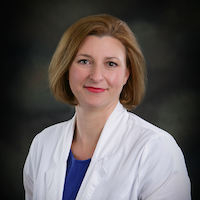 Dr. Dillon specializes in the diagnosis and treatment of hearing, balance and related disorders, with an emphasis on audiologic rehabilitation. She has been a guest speaker for many local organizations and frequently presents educational lectures on hearing loss and hearing instrument technologies in Northwest Arkansas. Dr. Dillon has been practicing audiology since 2005 and joined the staff at Blue Wave Hearing Centers in 2008. She, her husband and their two children are proud to be residents of beautiful Bella Vista, Arkansas.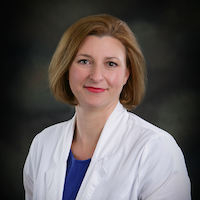 Latest posts by Dr. Molly Dillon (see all)
Why
Our mission is to help people improve their lives through better hearing. Navigating all the options for hearing aids and hearing care can be intimidating and overwhelming. (Just think about how much research you did before you found us!) Your reviews on sites like Google and Yelp can be the difference between someone getting help and feeling frustrated.
How
In just two simple steps, you can help change lives and be entered to win a drawing for a gift card to a great local restaurant when you take time to review us!
Step 1: Leave your review on Yelp, Facebook, or Google.
Step 2: To be entered into the drawing, reply back to this email with your name and the name of the site on which you reviewed us.
Winners of the drawing will be notified directly. We appreciate you taking the time to review us and sharing in the gift of better hearing for our local community — and we thank you for your support!