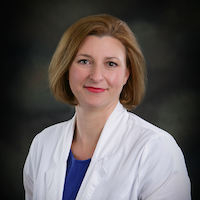 Dr. Dillon specializes in the diagnosis and treatment of hearing, balance and related disorders, with an emphasis on audiologic rehabilitation. She has been a guest speaker for many local organizations and frequently presents educational lectures on hearing loss and hearing instrument technologies in Northwest Arkansas. Dr. Dillon has been practicing audiology since 2005 and joined the staff at Blue Wave Hearing Centers in 2008. She, her husband and their two children are proud to be residents of beautiful Bella Vista, Arkansas.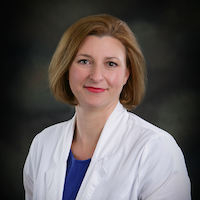 Latest posts by Dr. Molly Dillon (see all)
4 Reasons to Keep Your Hearing and Vision in Check
We all know that eyes and ears play a huge role in helping people — and animals, too! — experience life's adventures. Seeing or hearing the people, places, and moments that matter can make for wonderful, lasting memories.
But did you know that seeing and hearing have more in common than just their rock-star status? Here are four reasons to make regular checkups for hearing and vision an important part of your overall health and wellness:
Hearing and vision work together to help you live your best, so remember to keep them both in top shape. Start with a hearing checkup by contacting us today!