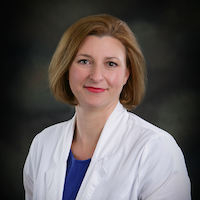 Latest posts by Dr. Molly Dillon (see all)
Most people experience hearing loss gradually, and few realize the negative effects it has on all aspects of health and overall quality of life. Researchers and physicians have emphasized the importance of seeking treatment when hearing loss starts to affect daily life, but only one in five people with hearing impairment actually takes advantage of the life-changing impact treatment can have.
Evidence shows that delaying treatment can have serious adverse effects. Consider:
People with hearing loss are less satisfied with "life as a whole" than those without hearing loss.Those with hearing loss report greater dissatisfaction with their friendships, family life, health, and financial situation than individuals without hearing loss.
Fewer working-age individuals (18- to 64-year-olds) with hearing loss are employed than those without hearing loss. About 13% of workers ages 51 to 61 with hearing loss report that being hard of hearing limits their capacity to work to the best of their ability.
People of all ages with hearing loss are more likely to experience a loss of independence and require assistance to perform daily activities, such as preparing meals, shopping, and handling money.
Depression symptoms in individuals 70 or older are more prevalent. About 26% of those with hearing loss reported that they had experienced symptoms of depression in the prior week, while less than 15% of those without hearing loss reported those depression symptoms.
Only 39% of those with hearing loss consider themselves to be in excellent or very good physical health, versus 68% of those with healthy hearing. Individuals with hearing loss are more than three times as likely to report being in only fair or poor health compared to those with healthy hearing.
Poor health appears to be a larger factor in the decision to retire among those with hearing loss.About 70% of retired people with hearing loss reported their health was an important factor in their decision to retire, while only 44% of those without hearing loss cited health as a reason. About 42% of people without hearing loss retired because they wanted to, compared to only 23% with hearing loss.
Among retirees, overall satisfaction with their retirement shows a big difference: Only 29% of people with hearing loss consider themselves very satisfied with their retirement, compared to 42% without hearing loss.
 
Sources:
– National Academy on an Aging Society. Hearing Loss: A Growing Problem that Affects Quality of Life. December 1999.
– Better Hearing Institute. Facts About Hearing Disorders. 1999.
– Ries, Peter W. Prevalence and Characteristics of Persons with Hearing Trouble: United States, 1990–91. National Center for Health Statistics, Vital and Health Statistics, 1994, series 10, no. 188.
– Wallhagen, M.I., Strawbridge, W.J., Cohen, R.D., and Kaplan, G.A. An Increasing Prevalence of Hearing Impairment and Associated Risk Factors Over Three Decades of the Alameda County Study. American Journal of Public Health, 1997; 87(3): 440–442.
– The National Council on the Aging. The Consequences of Untreated Hearing Loss in Older Persons. Washington, D.C. , 1999.
– Data from the Hearing Industries Association as explained by Sergei Kochkin, M.D. (personal communication, June 1999).